Our focus
Teaching, research and innovations for a sustainable energy system
The Department of Geothermal Energy and Reservoir Technology headed by Thomas Kohl works on the scientific and technological challenges of using geothermal energy. This base loadable and steerable energy source can be used for the sustainable production of heat and electricity. The subsurface also offers the possibility to store thermal energy within a sustainable energy system of fluctuating renewable energies. The development possibilities of geothermal energy are great. To take advantage of this potential in an efficient, economical and environmentally friendly way is the goal of the Department of Geothermal Energy and Reservoir Technology in teaching, research and development.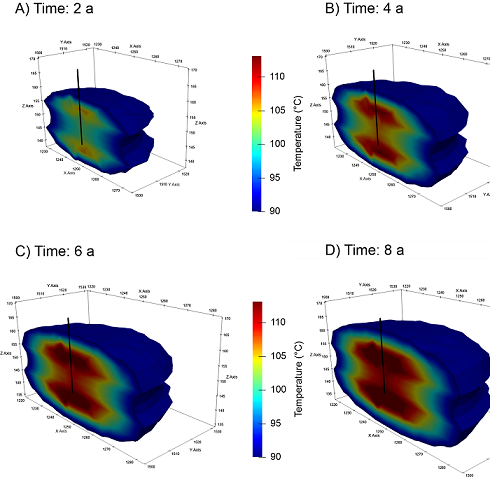 High-temperature heat storage in depleted oil reservoirs
Assessment of the potential of high-temperature heat storage in depleted oil reservoirs of the Upper Rhine Graben utilizing thermohydraulic numerical modeling.
Energies, 13(24), 6510
Christian-Hecht-Preis 2020
Laura Spitzmüller is awarded with the Christian-Hecht-Preis 2020 in the framework of the Praxisforum Geothermie Bayern for her excellent Master thesis.
Praxisforum Geothermie Bayern
DeepStor Kick-off
The infrastructure project DeepStor as demonstrator for high-temperature thermal storage in the underground was officially launched.
Info brochure DeepStor
At the edge of the volcano: A research trip in times of Corona
While the world holds its breath because of the corona crisis, Valentin Goldberg is on the remote volcano Tolhuaca in Chile - and at first, he doesn't notice anything.
At the edge of the volcano: A research trip in times of Corona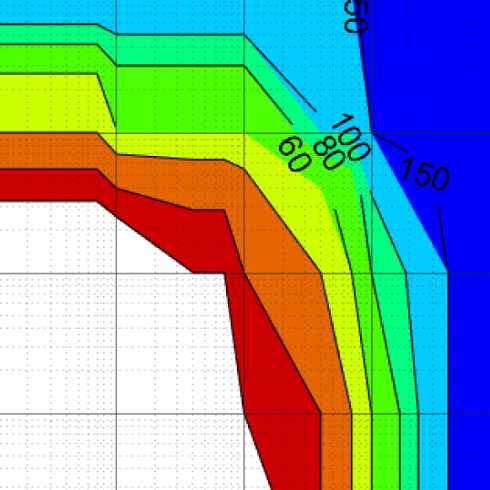 Numerical based filtering concept for reservoir performance enhancement
A multi-stage filtering concept for the evaluation of maximal reservoir performance considering reservoir longevity is introduced.
J of Petroleum Science and Engineering 190 (2020)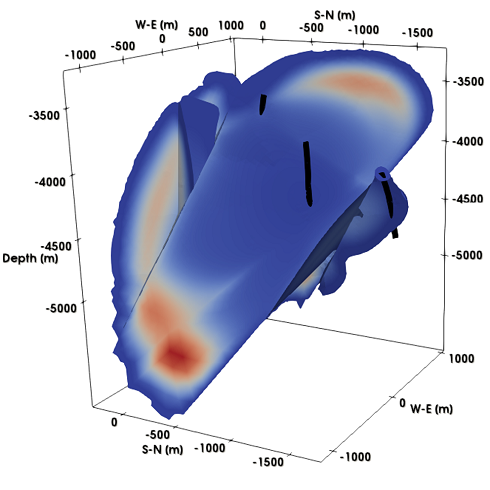 Extensive numerical study of the Soultz reservoir
A transient 3D model enables transport modeling of both production wells, characterizes hydraulic conditions and pathways and provides a broad understanding of the reservoir flow zones.
Geothermics 84 (2020)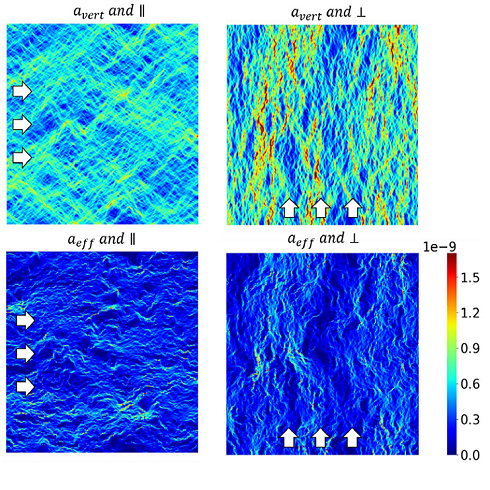 Quantification of fluid flow in rough fractures
Stochastic study of flow anisotropy and channelling in open rough fractures.
Rock Mechanics and Rock Engineering 53, 233-249 (2020)
MulT_predict
A multicomponent geothermometer for reservoir temperature estimation.
Geothermal Energy 8, 2 (2020)
Temperature log simulations in high-enthalpy boreholes
The numerical simulation of temperature logs is used to analyse parameters and uncertainties influencing the interpretation of logging data.
Geothermal Energy 7, 32 (2019)
Iceland excursion 2019
Starting at Reykjavik, 24 master students explored Iceland and experienced the natural forces of the island up close.
Report: A song of ice and fire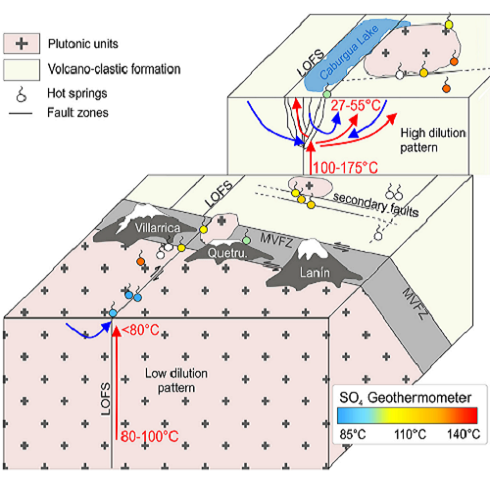 Villarrica - Southern Chile Geochemical characterization of the geothermal system
Improved determination of reservoir temperatures using a novel methodology for geothermometers evaluating the fluid under in-situ conditions.
Geothermics, 74, 217-225 (2018)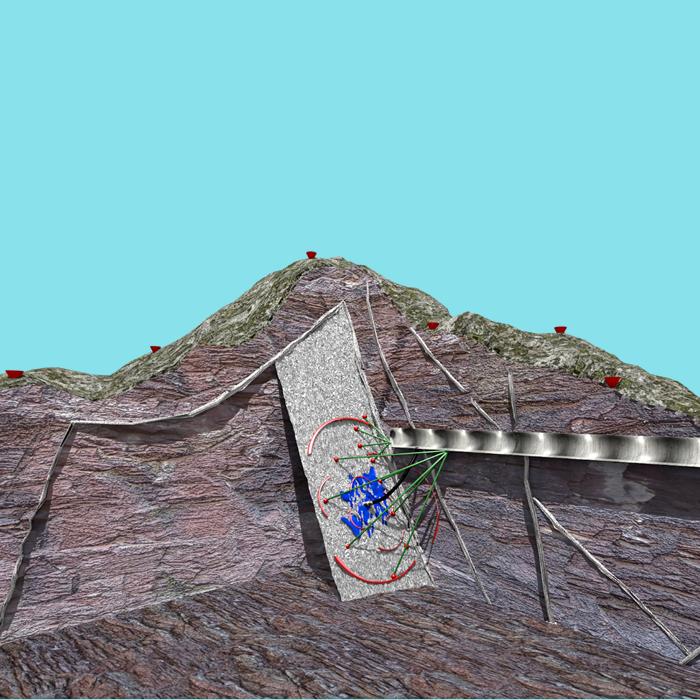 Acceptability of geothermal installations: A geoethical concept for GeoLaB
Analysis of the social response to recent geothermal development and identification of the precondition for public acceptability of geothermal projects.
Geothermics, 73, 133-145 (2018)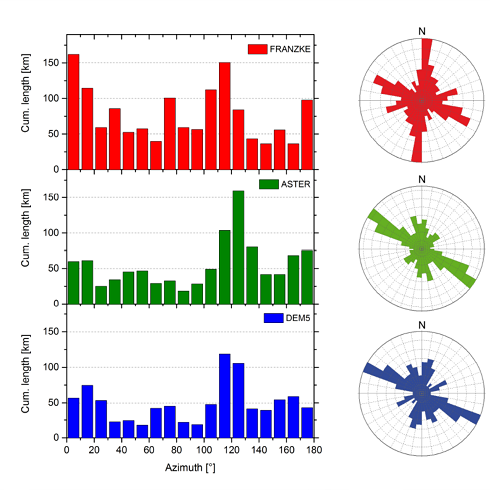 Identification and spatial arrangement of fault zones
Lineament analysis of digital elevation models and satellite imagery in comparison - fault zone analysis in the crystalline basement of the Black Forest.
J. Struct. Geol., 108, 256-268 (2018)