Valentin
Goldberg
, M. Sc.
Adenauerring 20b
76131 Karlsruhe
Profile
Lithium extraction from geothermal reservoirs enables production of the central raw material of the energy transition locally and independently, as well as improving global supply chains - Opportunities for sustainable and resilient raw material strategy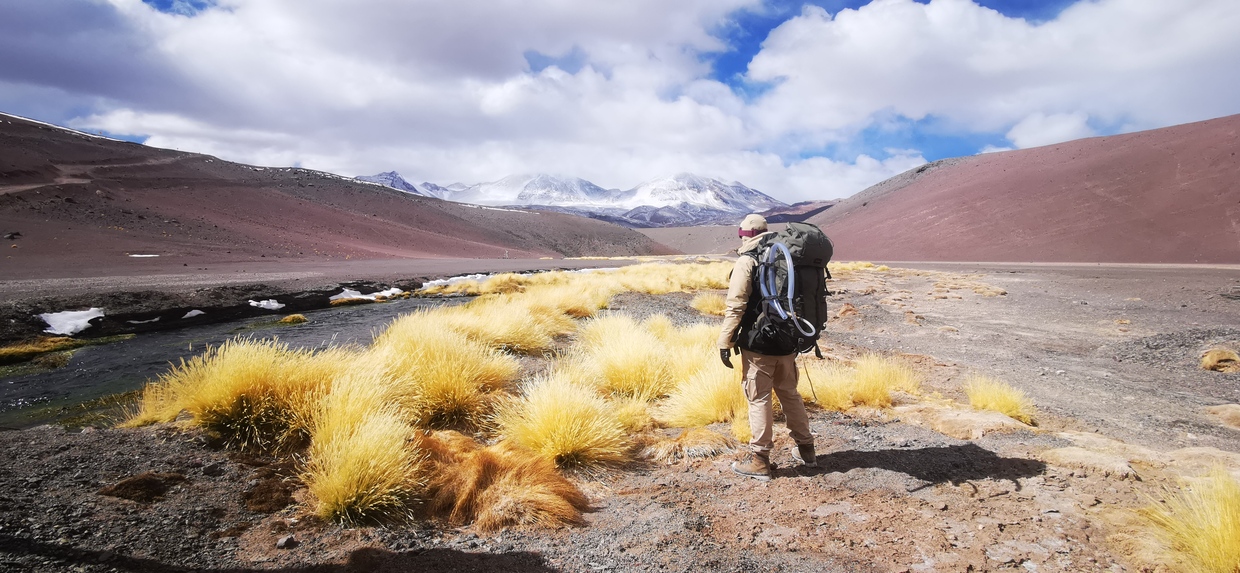 Research topics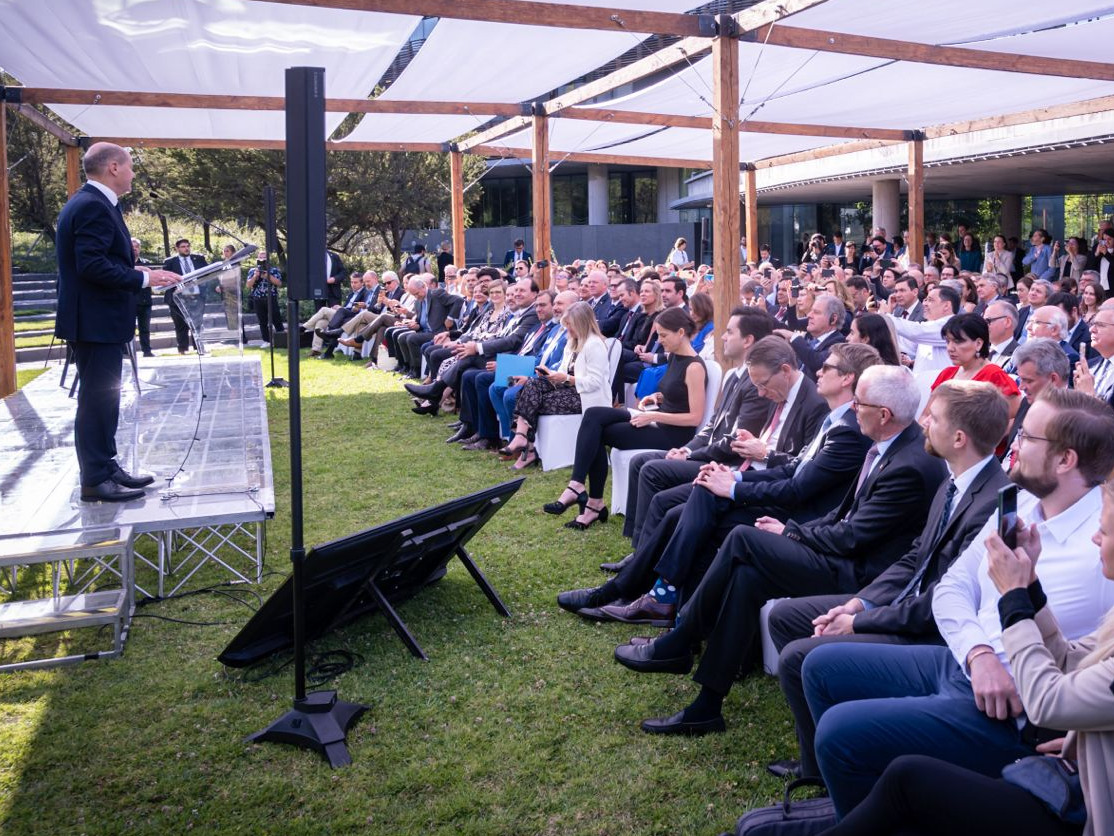 With our research on the material use of thermal waters, we accompany the development of this forward-looking approach from the scientific side. We identify fundamental challenges and opportunities and develop solutions together with our partners in order to further develop the technology. We make our results available to the general public in the form of a wide variety of publications and are thus the central point of contact on the subject for local residents, journalists, industry and politics.
Main topics
Material utilization of thermal waters
Geochemical exploration
Geochemical modeling
Commodity markets
Project
Tasks
Geochemical/geothermal evaluation of hydrothermal systems
Organization and execution of geochemical exploration campaigns
Prototype development for thermal water treatment
Project management BrineMine
Interface research and school

Organization of teacher training: School Meets Science at the Center for Teacher Quality in Karlsruhe, Germany
Scientific advisor to the writing team for the production of school materials of the German Geothermal Association

Science communication
Teaching
Master Course Applied Geothermal Energy (Summer Semester 2020, Summer Semester 2023)

Instructor / Organization Excursion

Bachelor course (Universidad de Chile) Principios de Geotermia (Autmn Semester 2022)
Bachelor course Fundamentals of Energy Resources (Summer Semeser 2023)
(Co-)supervised student research projects
Project study L. Spitzmüller
Bachelor thesis A. Männle (2019)
Master thesis L. Spitzmüller (2020)

Awarded with the Christian-Hecht-Prize 2020
Awarded with the Sparkassen Umweltpreis 2020

Bachelor thesis C. Wilke (2021)
Project study F. Pistor (2021)
Project study N. Brosz (2022)
Master thesis I. Perez (Ongoing)

Cooperation master thesis with Universidad de Chile

Master thesis N. Seimetz (Ongoing)
Awards:
Student Award of the German Section of the Society of Petroleum Engineers 2018
3rd Price at the Energie-Campus 2021 of the Stiftung Energie & Klimaschutz
Young Scientist Award 2022 of the GDMB Gesellschaft der Metallurgen und Bergleute e. V.
Science Communication
TV
Podcasts
Print/Online (Auswahl)
Public lectures
Official press releases
Profile links
Memberships
Since 2016: Society of Petroleum Engineers (SPE)

GSSPE Student Award 2018
2019 - 2023: Officer Student Chapter Liaison
Since 2023: Officer Geothermal Liaison

Since 2019: Graduate School for Climate and Environment (GRACE).
Since 2019: Institute of Eco-Industrial Development (IECO)
Since 2021: German Geothermal Association

Scientific consulting in the project GeoSchulB

Since 2022: GDMB Society of Metallurgists and Miners e.V.

Young Scientist Award 2022
Referenced publications
2023
Development of a continuous silica treatment strategy for metal extraction processes in operating geothermal plants
Goldberg, V.; Winter, D.; Nitschke, F.; Held, S.; Groß, F.; Pfeiffle, D.; Uhde, J.; Morata, D.; Koschikowski, J.; Kohl, T.
2023. Desalination, 564, Artkl.Nr.: 116775.
doi:10.1016/j.desal.2023.116775
2022
Shallow and Deep Electric Structures in the Tolhuaca Geothermal System (S. Chile) Investigated by Magnetotellurics
Pavez, M.; Diaz, D.; Brasse, H.; Kapinos, G.; Budach, I.; Goldberg, V.; Morata, D.; Schill, E.
2022. Remote Sensing, 14 (23), Art.-Nr.: 6144.
doi:10.3390/rs14236144
2021
Selective Silica Removal in Geothermal Fluids : Implications for Applications for Geothermal Power Plant Operation and Mineral Extraction
Spitzmüller, L.; Goldberg, V.; Held, S.; Grimmer, J. C.; Winter, D.; Genovese, M.; Koschikowski, J.; Kohl, T.
2021. Geothermics, 95, Art.-Nr. 102141.
doi:10.1016/j.geothermics.2021.102141
The potential of raw material extraction from thermal brines – Successful milestones of the BrineMine project
Goldberg, V.; Winter, D.; Nitschke, F.; Rath, M.; Held, S.; Spitzmüller, L.; Budach, I.; Pavez, M.; Morata, D.; Koschikowski, J.; Kohl, T.
2021. Oil gas, (01), 26–33.
doi:10.19225/210306